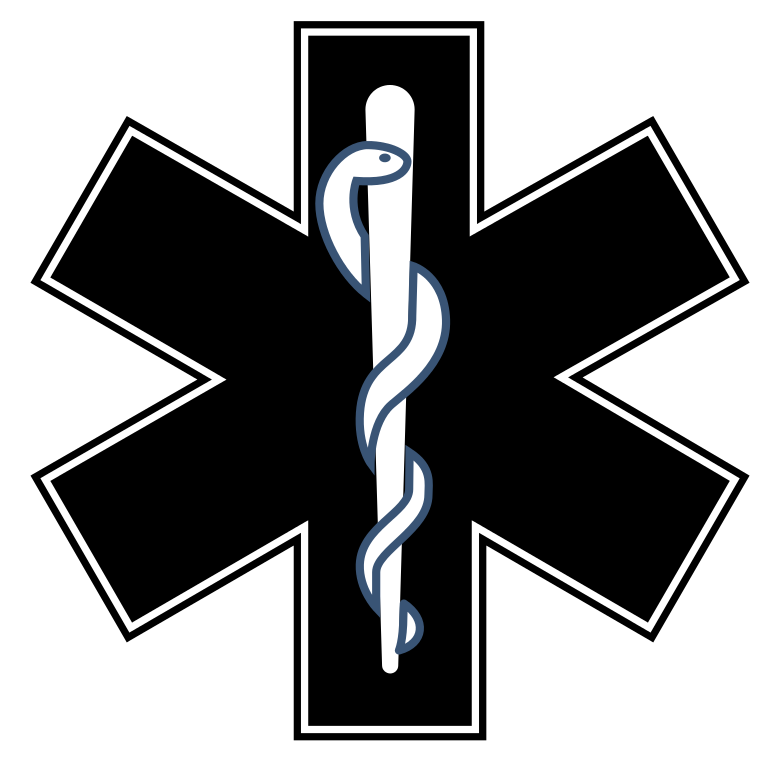 Medical Malpractice
The US government health authorities have a long history of corruption and allowing dangerous medical treatments and devices to be approved. This has led to significant harm to patients and the healthcare system as a whole. The FDA, which is supposed to protect patients, has been found to have conflicts of interest with the pharmaceutical industry. Similarly, the CDC has been influenced by corporate interests in its decision-making process. It has become clear that the current system is beyond repair and that it would be more effective to create new institutions that prioritize patient safety and are free from corporate influence.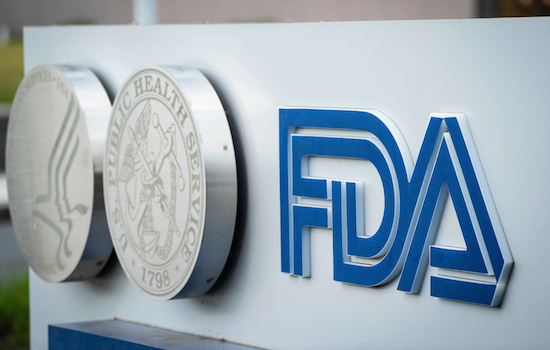 Regulator Funding Racket
The pharmaceutical industry finances about 75 percent of the FDA's drug division, meaning that the regulators are funded by the exact companies they are supposed to be regulating.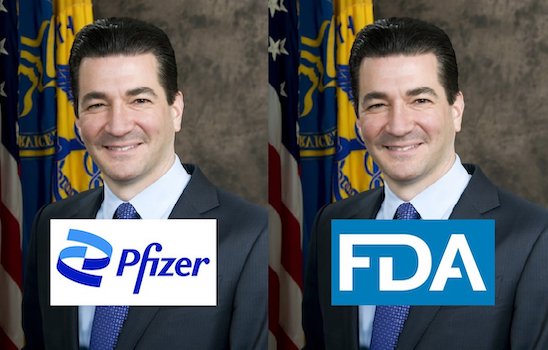 Revolving Door Racket
Like many before him, FDA director Scott Gotlieb was hired on as a board member of Pfizer immediately after leaving office - highlighting the dire need to close the "revolving door" between regulators and the companies they regulate.
Approving Harmful Drugs & Treatments
The US health authorities have a history of approving medical treatments and devices that later turn out to be harmful, causing major health crisis'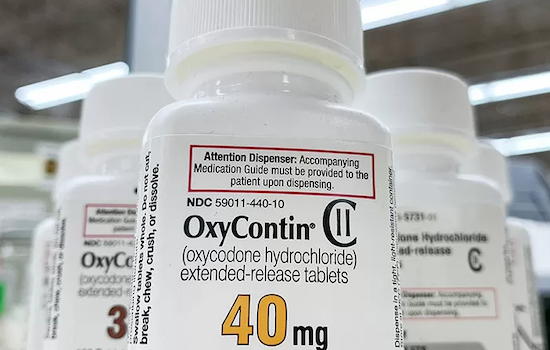 Opioids
Big Pharma companies aggressively distributed prescription painkillers, leading to addiction, overdose, and deaths. The companies downplayed risks and bribed doctors while regulators failed to enforce laws.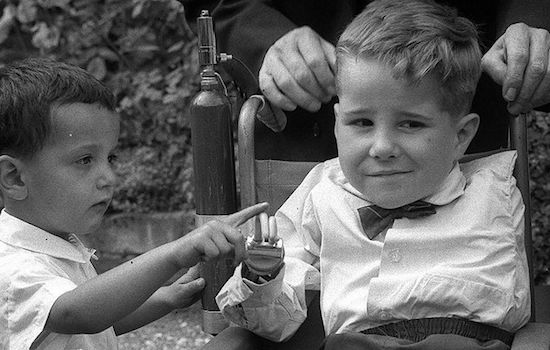 Thalidomide
In the 1950s and 1960s, the drug Thalidomide was prescribed to pregnant women for morning sickness, leading to thousands of birth defects, resulting in a global scandal.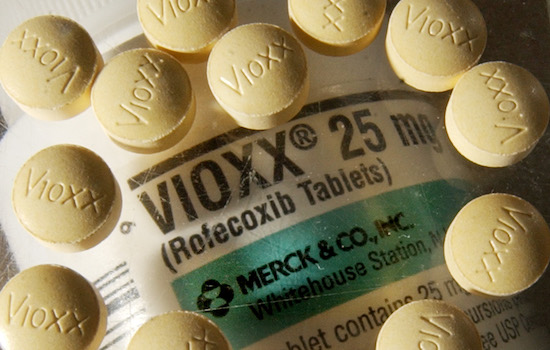 Vioxx
Vioxx was a trendy painkiller medicine that was withdrawn from the market because it caused heart attacks and strokes. Regulators were bought, data was manipulated, and evidence was suppressed.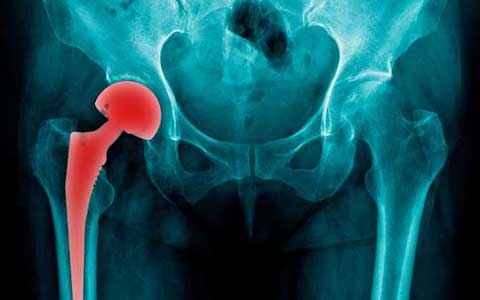 Hip Replacement Devices
In 2010, DePuy Orthopaedics, a subsidiary of Johnson & Johnson, recalled hip replacement devices due to a high failure rate and metal toxicity. Thousands of patients suffered pain and disability, leading to lawsuits and settlements.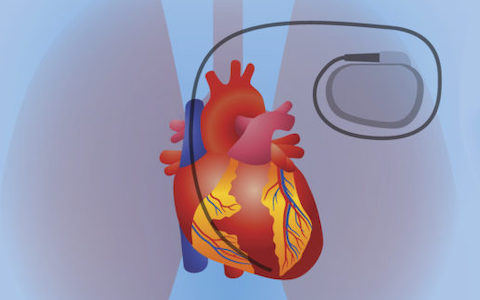 Heart Devices
Defibrillators and pacemakers manufactured by leading medical device companies, were found to have serious defects, leading to malfunctions and deaths. Manufacturers concealed information and failed to recall the devices promptly, leading to a huge public health crisis.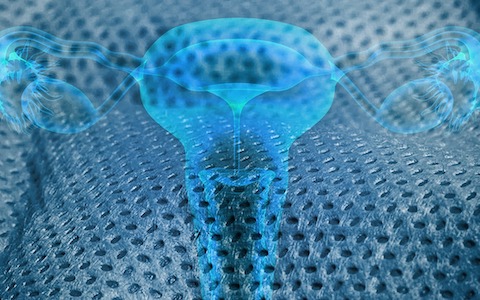 Vaginal Mesh
Scandal involved the use of a medical device to treat pelvic organ prolapse and urinary incontinence, which resulted in severe complications such as chronic pain, bleeding, and organ perforation. Thousands of women filed lawsuits against the makers of the mesh product.
Helpful Treatments Banned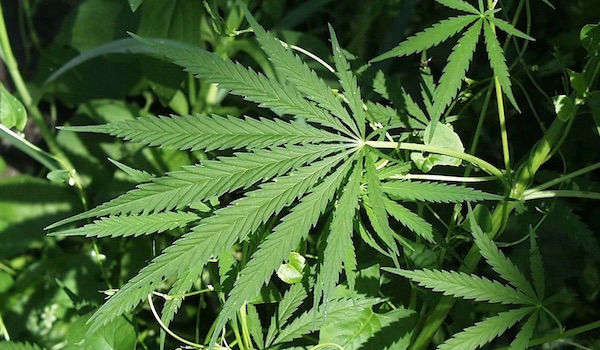 Cannabis
Cannabis has been used for medicinal purposes for thousands of years, and recent scientific research has shown that it can provide a range of health benefits. Some of the health benefits of marijuana include pain relief, reducing inflammation, and reducing anxiety and depression. It also helps with neurological conditions like epilepsy and multiple sclerosis, as well as nausea and vomiting associated with chemotherapy.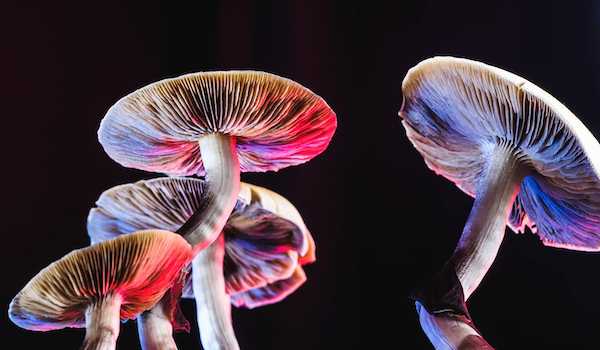 Psilocybin
Psilocybin, a psychedelic compound found in certain mushrooms, has been shown to have compelling health benefits. Psilocybin can be highly effective in treating depression, anxiety, and addiction. It can also help people overcome fears and phobias, increase creativity and openness, and enhance spirituality. Psilocybin works by binding to serotonin receptors in the brain, leading to changes in neural activity that can produce these therapeutic effects.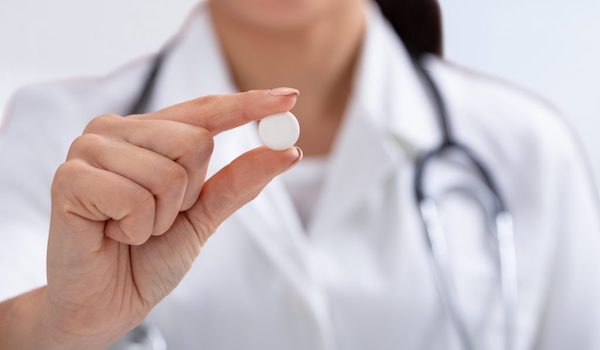 MDMA
Derived from Sassafras trees, MDMA is a drug that has shown compelling health benefits in clinical trials. It is the most effective treatment for post-traumatic stress disorder (PTSD). MDMA works by increasing the levels of serotonin, dopamine, and norepinephrine in the brain, which can promote feelings of well-being and empathy. It was perfectly legal and widely prescribed until the 1980's - when big pharma pressured our corrupt government into banning it.
Not Just Greed & Incompetence
Intentional Malice
Here are a few (out of many) examples of when the US Health Authorities have intentionally done malicious things to their own citizens: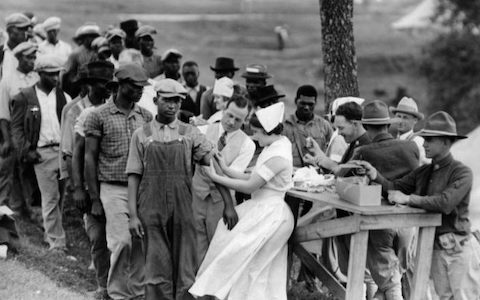 Tuskegee Experiments
The Tuskegee experiments were a series of unethical medical experiments conducted by the US government from 1932 to 1972. African American men with syphilis were recruited and deliberately left untreated, even after a cure was discovered, in order to study the disease's natural progression. The subjects were never informed of their diagnosis or given proper treatment, leading to unnecessary suffering and deaths. The Tuskegee experiments lead to a widespread loss of public trust in the government's ability to prioritize the well-being of its citizens.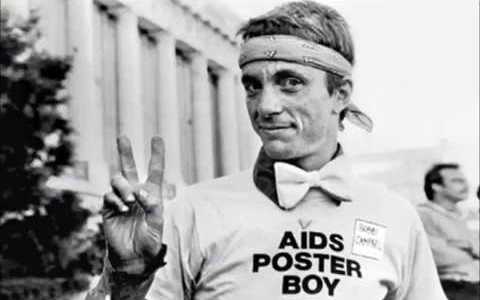 Tainted Blood Scandal
The US government tainted blood scandal was a public health crisis that occurred in the 1980s and 1990s when thousands of people contracted HIV and hepatitis C through contaminated blood products. The scandal was a result of the government's failure to implement appropriate screening procedures for blood donations, particularly from high-risk populations such as prisoners and drug users. The government's response to the crisis was slow and inadequate, leading to widespread distrust and calls for accountability.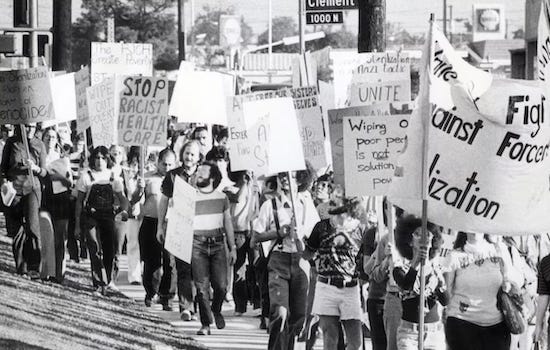 Forced Sterilization
Starting in the 1930s, the US government began forcibly sterilizing Puerto Rican women, with an estimated one-third of women in the territory undergoing the procedure by the late 1960s. The program was part of a larger effort to control population growth on the island, but it was also rooted in racism and eugenics. Latinas, especially those living in poverty, were disproportionately targeted, and some were coerced into undergoing sterilization without fully understanding the procedure or its implications.
No Better Example Than COVID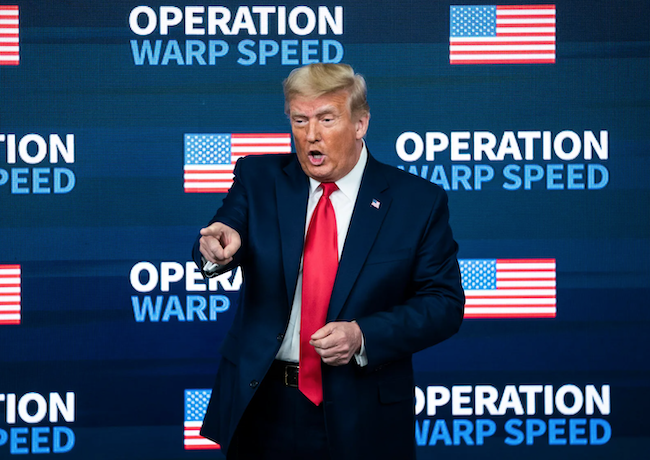 Operation Warp Speed
Operation Warp Speed was a government initiative to accelerate the development and distribution of COVID-19 vaccines. It resulted in rushing the vaccines to the public without adequate testing, leading to harmful side effects. Pharmaceutical companies producing the vaccines were granted blanket legal immunity from criminal and civil prosecution, enabling them to manipulate data and conceal potential harmful effects.
Not Just Medical - Its Everywhere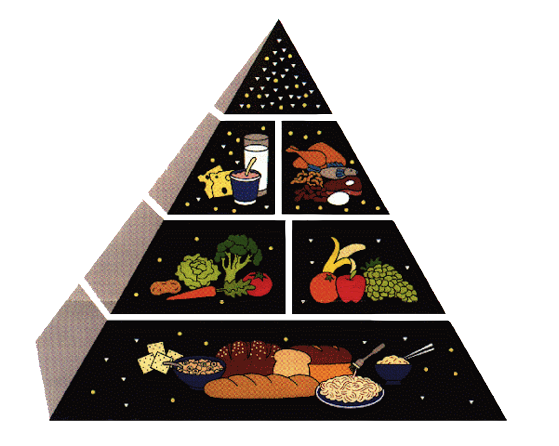 Rigged Food Pyramid
The food pyramid, which was endorsed and promoted by the US government for decades as a guide to healthy eating, is completely tainted by special interests. The pyramid was developed in the 1990s with input from the food industry. The recommendations were influenced by lobbying efforts. For example, the pyramid emphasized the importance of carbohydrates and recommended that people eat 6-11 servings of bread, cereal, rice, and pasta per day, despite evidence that a diet high in carbohydrates can contribute to obesity and other health problems. The pyramid has never accurately reflect the latest scientific research on nutrition, and has significantly contributed to the health crisis in the US.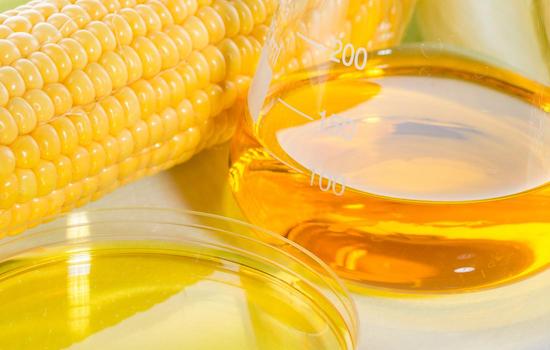 High Fructose Corn Syrup
A sweetener that is added to many processed foods and beverages. It has been linked to an increased risk of obesity, type 2 diabetes, and other health problems.
Synthetic Food Dyes
Synthetic dyes that are added to many processed foods to make them look more appealing. Some artificial colors have been linked to hyperactivity and other behavioral problems in children.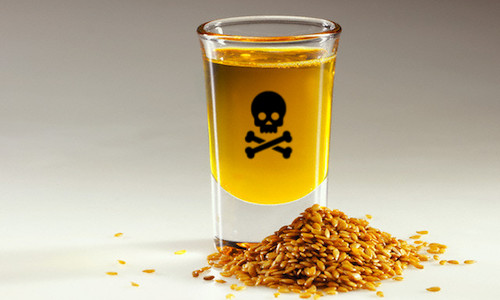 Processed Seed Oils
Seed oils, such as canola, soybean, and corn oil, are commonly used in processed foods and have been linked to negative health effects. They disrupt hormones, and increase the risk of chronic diseases like heart disease and cancer.
Toxic Materials
Many buildings, houses, ships and pipes are made out of toxic materials that can cause serious health issues:
Toxic Chemicals
Many of the things we consume contain toxic chemicals that can cause serious health issues: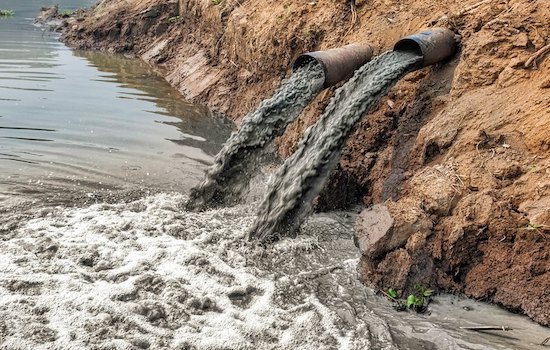 Water
Water pollution comes from a variety of sources, including industrial discharges, agricultural runoff, sewage treatment plants, and urban stormwater runoff. These sources can release a range of pollutants, including chemicals, pathogens, nutrients, and sediment, into waterways, lakes, and groundwater. These pollutants can have negative impacts on aquatic ecosystems, as well as human health, and can cause problems such as harmful algal blooms, fish kills, and beach closures.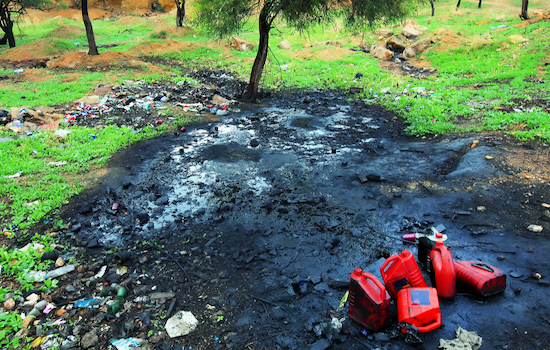 Soil
Soil pollution comes from a range of sources, including industrial activities, agricultural practices, mining, and improper disposal of hazardous waste. These sources can release pollutants such as heavy metals, pesticides, and organic compounds into the soil, where they can accumulate and persist for long periods of time. Soil pollution can have negative impacts on human health, including increased risk of cancer and other diseases, as well as harm to ecosystems and wildlife.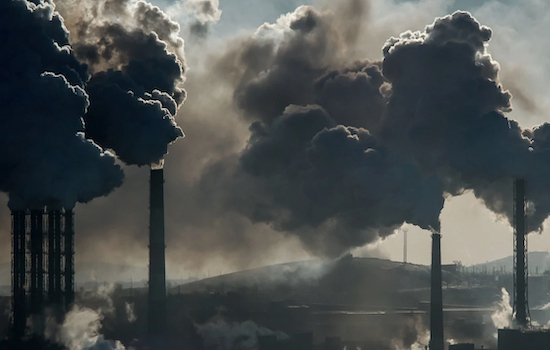 Air
Air pollution comes from a range of sources, including industrial activities, transportation, and energy production. These sources can release pollutants such as nitrogen oxides, sulfur dioxide, particulate matter, and ozone into the air, where they can cause harm to human health and the environment. Air pollution can lead to respiratory problems, cardiovascular disease, and other health problems, as well as harm wildlife and ecosystems.
Wreaking Havoc On Public Health
Catastrophic Results
Our government health authorities are so incompetent, corrupt, and malicious, that we are now experiencing multiple severe public health crisis':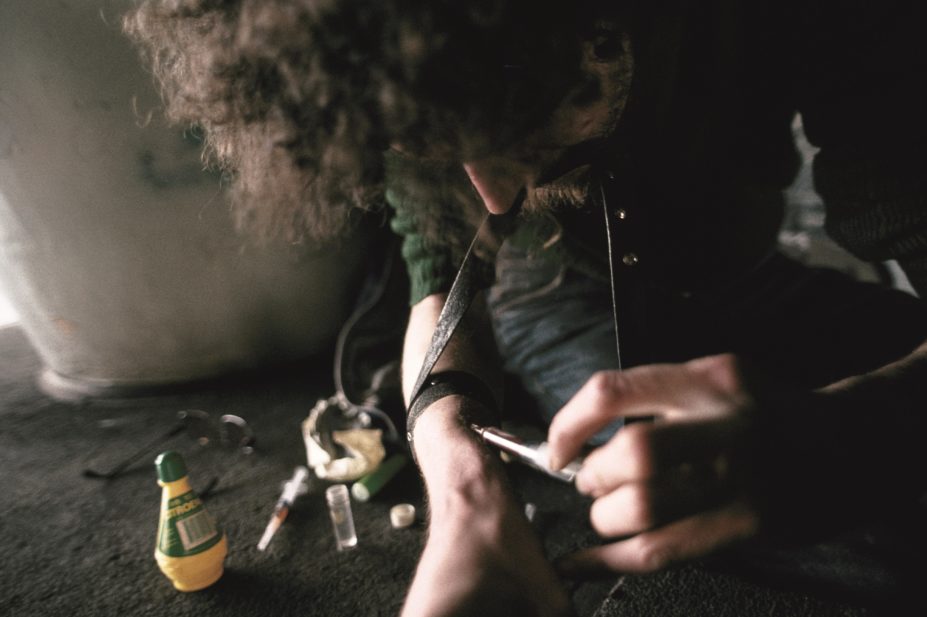 Addiction Crisis
The addiction crisis in America has been fueled by a range of factors, including the over-prescription of opioids, lack of access to healthcare and addiction treatment, and social and economic stressors. The crisis has led to a surge in overdose deaths, strained healthcare systems, and devastated communities.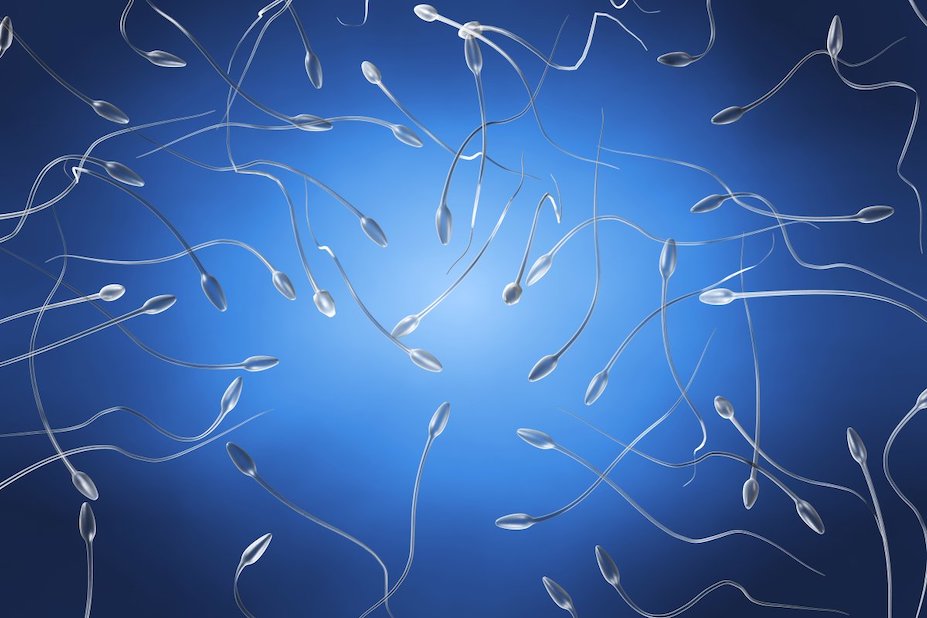 Fertility Crisis
Fertility rates in America have become a crisis due to environmental toxins. The US fertility rates have been rapidly declining in the past couple decades. The long-term effects of this crisis could include an aging population, decreased economic productivity, and strain on healthcare and social systems.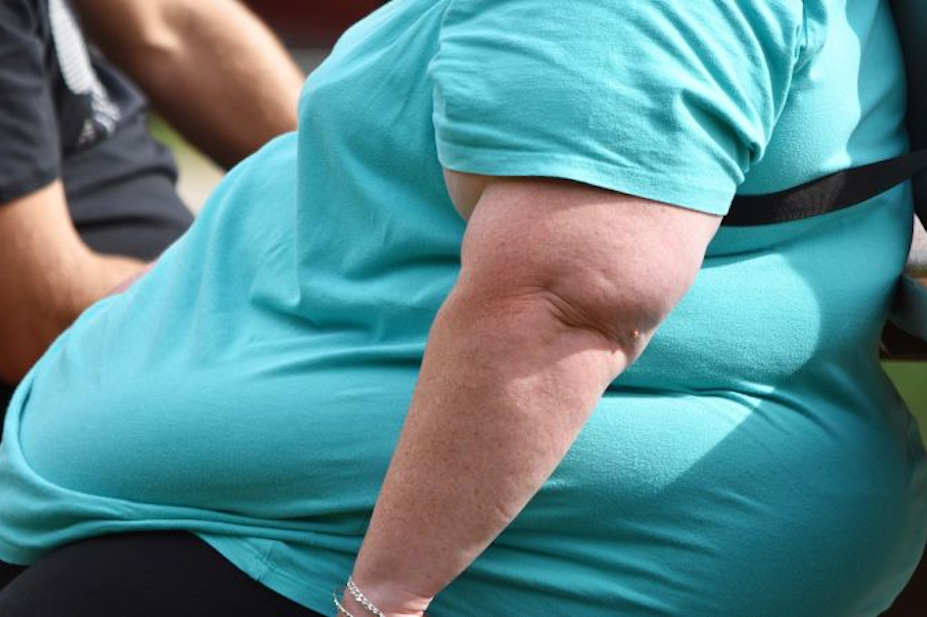 Obesity Crisis
Obesity has become a crisis in America due to a range of factors, including poor diet, lack of physical activity, and toxic food additives. Obesity has increased dramatically in recent decades, with over 40% of American adults now classified as obese. This trend has led to an increase in chronic diseases such as diabetes, heart disease, and certain cancers.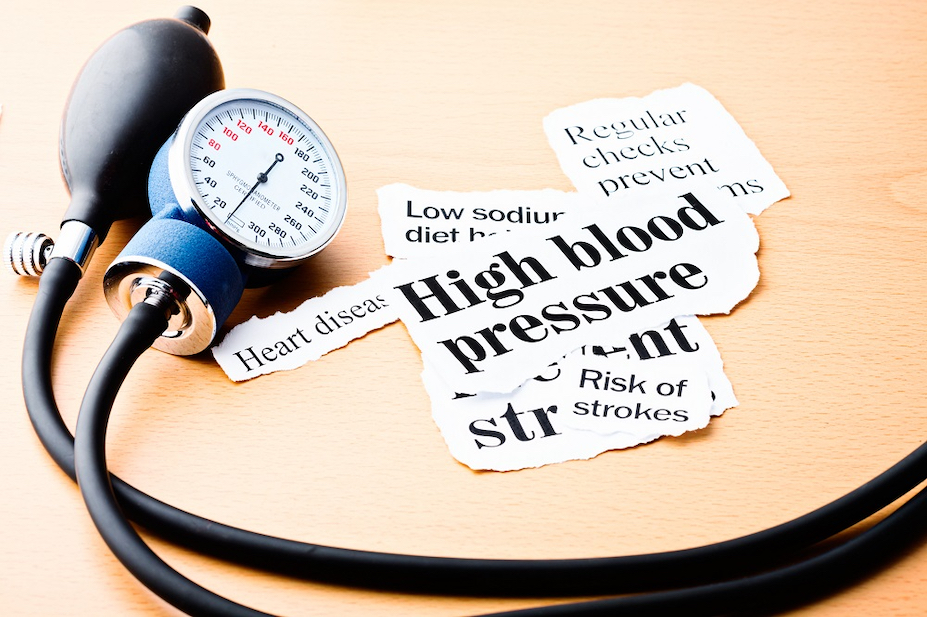 Chronic Disease Crisis
Chronic diseases such as diabetes, heart disease, and cancer are skyrocketing in America, with an estimated 6 in 10 Americans living with at least one chronic condition. Environmental toxins and toxic food additives are major contributors to this trend, as they can cause inflammation, cellular damage, and a wide range of other harmful effects.