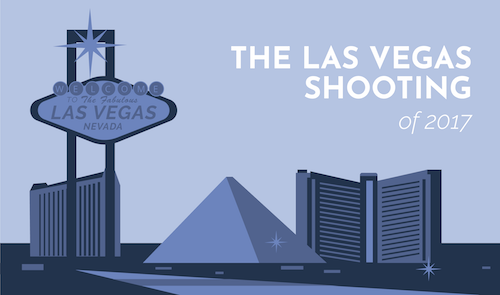 Terror Coverup
The Las Vegas shooting was one of the worst terror attacks in American history. Many people know that the official story is false, and that the FBI is covering up the fact that there were multiple shooters in multiple locations across the strip. But few know that the the entire ordeal was a deliberate plot orchestrated by the highest levels of the CIA and Saudi government, in a ruthless power struggle with Donald Trump and the crown prince he helped cut in line to the throne.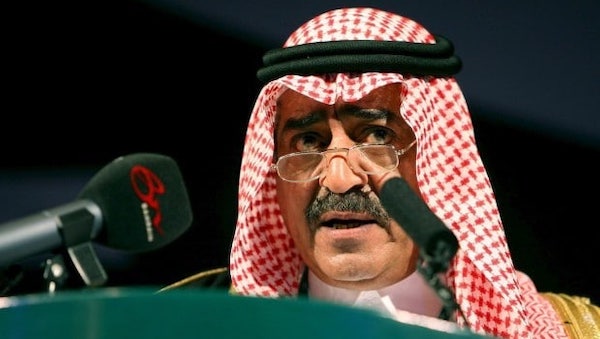 Muqrin bin Abdulaziz
Head of the General Intelligence Directorate (Saudi version of the CIA) from 2005-2012, Muqrin was supposed to be next in line to be king after Salman Sr, but when Salman Sr took the throne in 2015, he abruptly replaced him with Nayef - making Muqrin very angry.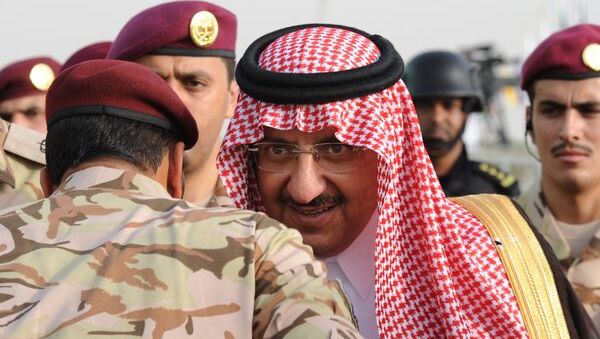 Muhammad bin Nayef
Head of the Saudi domestic intelligence services and foreign black ops (i.e. Syria), Nayef was the guy the CIA wanted to be the next king of Saudi Arabia. He became crown prince in 2015, but was fired and replaced by MBS in mid 2017. Which made both Nayef and the CIA very angry.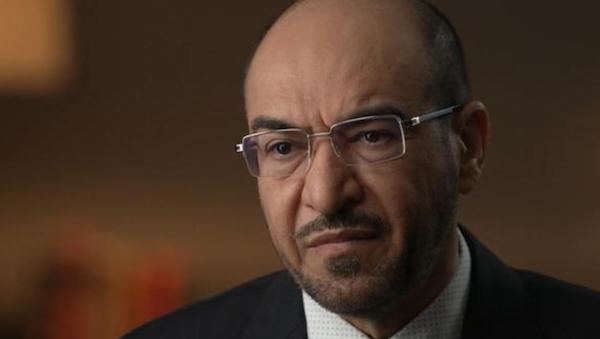 Saad bin Khalid Al Jabri
Nayef's closest advisor and intelligence chief who was a key deep state liaison between Saudi and western intelligence services. He was in charge of setting up/managing front companies used to fund terrorrists in Syria, and went into hiding when MBS was named crown prince.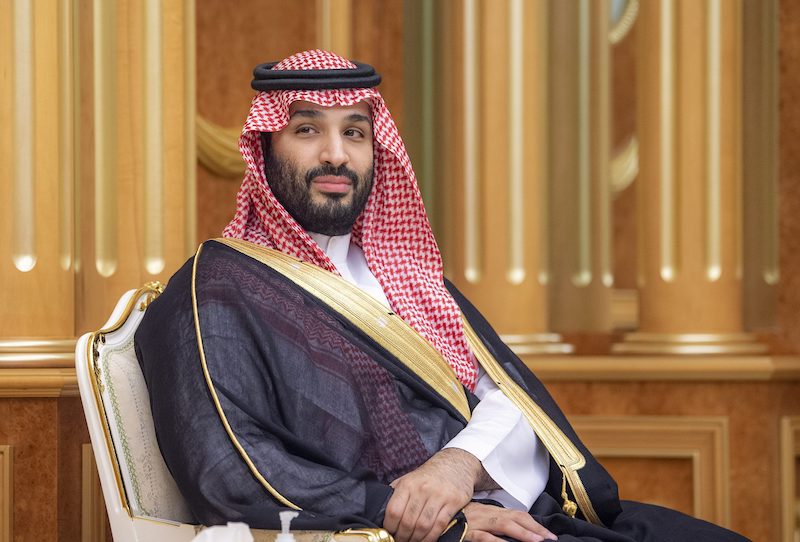 Mohammed bin Salman
In true "Game of Thrones" fashion, Mohammed bin Salman, son of King Salman, partnered with Trump to pull off the power play of the century - cutting Maqrin and Nayef in line to become the youngest Crown prince in Saudi history. This made the deep state very upset because they all wanted Nayef (the guy who was helping them overthrow the government in Syria) to be next. It also made them very upset because now the Kingdom of Saudi Arabia (the CIA's key henchmen) would be ruled by a Trump-ally for the next several decades. So, in an effort to regain control, the deep state recruited Maqrin, Nayef, & al-Jabri - and made plans to get rid of MBS in Las Vegas.
The Plot
The plot had multiple independent objectives. A success on any one objective would render the plot a success to the CIA: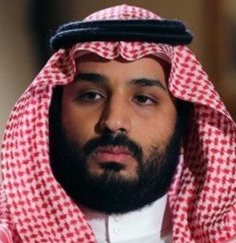 1
Assasinate MBS
Nayef survived several assassination attempts by terrorists in the past, and over the years (despite arming terrorists to overthrow the government of Syria), had manufactured a false reputation for himself as a hardliner against terrorism. So he would be widely seen as the best choice to become king if MBS was killed by terrorists.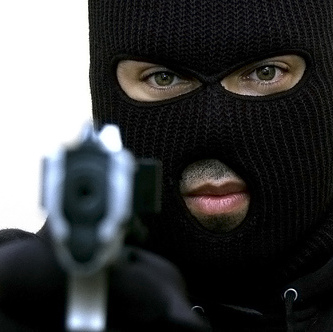 2
Conduct Terrorist Attack
The CIA spent years helping Nayef consolidate power and create a false reputation as a leader in counter-terrorism. And they gave him a (fake) award for it shortly before the shooting. That way, even if the assassination failed, the massive terror attack in Vegas (while MBS was in charge and in town) would create tremendous pressure on Saudi Arabia to make Nayef the new king.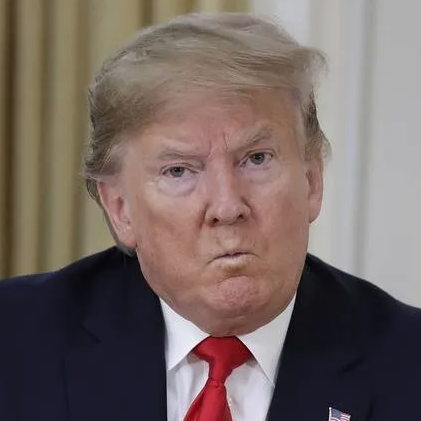 3
Force Trump Cover-Up
Trump wanted to declassify the JFK documents. So creating a situation where Trump would be forced to use the same type of D6 classification & coverup used for the JFK assassination, would give CIA and FBI the hardcore blackmail they needed to prevent him from exposing them both by declassifying and releasing the JFK docs.
Intelligence Assets?
When the CIA wants to conduct operations on American soil, they outsource to partner intel agencies - who send assets with "diplomatic immunity." Meaning they can't be prosecuted no matter what they do, and that law enforcement/courts have no standing to question them.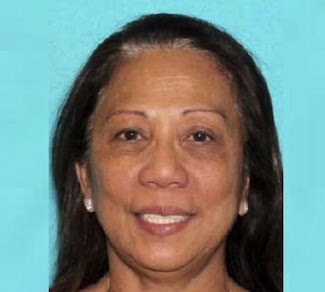 Marilou Danley
Australian citizen Marilou Danley was Paddocks girlfriend. His room was registered to her name, and her fingerprints were on the bullets. But officials claim she was out of the country at the time of the shooting - despite her credit card being found in Paddock's room.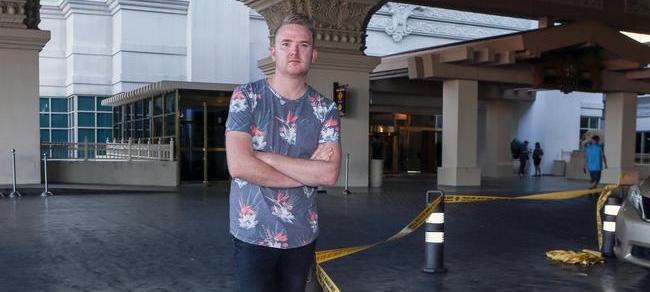 Brian Hodge
Brian Hodge is an Austrailian national who claimed to be staying in the room next to Paddock. He worked at the same Gold Coast (Australian) Casinos as Marilou Danley, and met with Paddock at Bellagio before the shooting. He disabled location data on his phone for the time surrounding the attack, changed his story several times about where he was during that period, and mysteriously knew many specific details about the conditions of Paddock's room before they had been made public. But the FBI prevented anyone from interrogating him, and he was allowed to leave the country without answering any questions from police.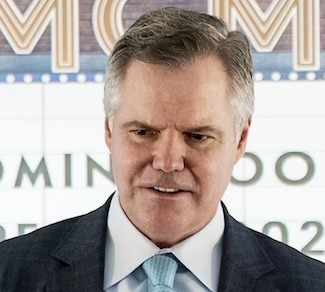 James Murren
James Murren, the CEO of MGM (parent company of Mandalay Bay), sold off most of his shares in the company in the weeks leading up to the shooting. He also had a history of regularly donating to non-profit organizations with ties to radical Islamic extremism.
Curious Details About Paddock
(The alleged Las Vegas shooter)
That Day Before Shooting
Many weird things happened right before the shooting that raise serious questions about the official narrative:
Ominous Warning
Many people at the concert gave testimony about a woman walking through the crowd warning everyone that they were going to die that night. The woman had to be removed from the concert by security.
Shooting At The Concert
Overwhelming evidence suggests that the attack was carried out by multiple gunmen using multiple types of weapons.
BodyCams: Multiple Shooters
Many of the police officers working around the concert that evening were investigating credible evidence and reports of multiple shooters.
Witnesses: Multiple Shooters
Hundreds of witnesses and concert-goers claim that there were multiple shooters firing from multiple directions at the concert attack.
Analysts: Multiple Shooters
Expert with 20 years of experience uses audio analysis techniques to prove that multiple guns were being fired at the same time.
Delayed Breach
Instead of going in immediately, police waited in the stairwell for over an hour. When they finally did go in, many curious details were discovered:
Body Cams Off
Police were ordered to turn off their body cameras. One did not. What was recorded raised many more questions about the incident.
Window Not Broken
Officials reported that 2 windows (one in each room) were broken, but when police arrived, the window in Paddock's main room wasn't broken.
Door Between Rooms
Officials reported that Paddock was shooting out of both windows, but when police arrived, the door between the rooms was locked.
Dead For Awhile
Police who entered Paddock's room made comments indicating they believed that he appeared to have been dead for awhile.
How could Paddock shoot at the crowd, if the window of the room he was in wasn't broken, and the door to the room with the only broken window was locked??
Suicide?
Officials claim that Paddock committed suicide right after the shooting. But suspicious details indicate otherwise: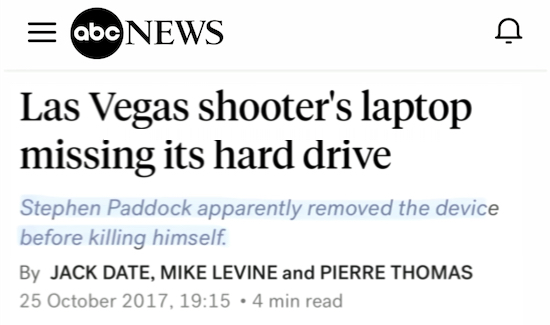 Missing Hard Drive
Paddock's hard drive was removed from his laptop before police originally entered his room.
Shootings Continue
Hundreds of frantic 911 calls came in that night reporting shootings at locations across the Las Vegas Strip. The attacks continued throughout the night - long after Stephen Paddock had allegedly committed suicide. Many of the major Vegas Casinos were targeted - Mandalay Bay, Delano, MGM Grand, Excalibur, New York New York, Paris, Tropicana, the Bellagio, Planet Hollywood, Caesars Palace, Aria, Cosmopolitan, Harrahs, Flamingo, and the Mirage - all had dozens of reports of shooters. There were even reports of shooters at the airport nearby.
Multiple Shooters, Multiple Attacks
Well after Stephen Paddock was found dead in his room, shootings continued at multiple hotels around Vegas.
BodyCams: Shooters at Casinos Across Vegas
In the hours after Paddock reportedly died, mayhem engulfed Las Vegas as officers juggled active shooters at over a dozen major casinos.
Witnesses: Shooters at Casinos Across Vegas
Chaos and panic ensued as hundreds of witnesses at major casinos across the strip frantically called 911 to report active shooters.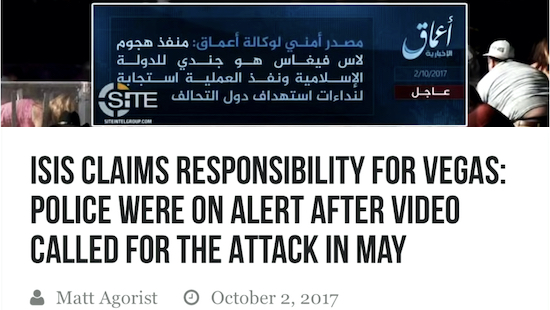 ISIS Claims Responsibility For Terror Attack
Official ISIS channels begin taking credit for organizing the attack. ISIS is a militant group created & funded by Saudi Intelligence.

Officials Blatantly Lie
Despite that fact that officers and frantic 911 callers were continuing to report shootings happening across the strip - at 12:31AM on October 2nd - the Las Vegas Metro Police Department blatantly lied and posted tweets claiming that there were no more shooters.
Mystery Helicopters
Mysterious helicopters were seen by hundreds of witnesses flying over the venue, which were deliberately hidden from radar. The FBI has blocked all attempts to get more information about them via FOIA requests:
Transponders Off
Several helicopters spotted flying above and around Mandalay Bay turn their transponders off for the duration of the shooting.
Muzzle Flashes
Bystanders recorded footage of what appears to be muzzle flashes coming from one of the suspicious helicopters circling the concert.
Roof-Top Extraction?
One of the helicopters disguised as a Southwest flight (before disabling it's transponder) hovers over the rooftop at Delano.
Landed at Airport
Helicopters land at airport nearby. Many calls come in reporting multiple shooters there. So the airport turns off the runway lights.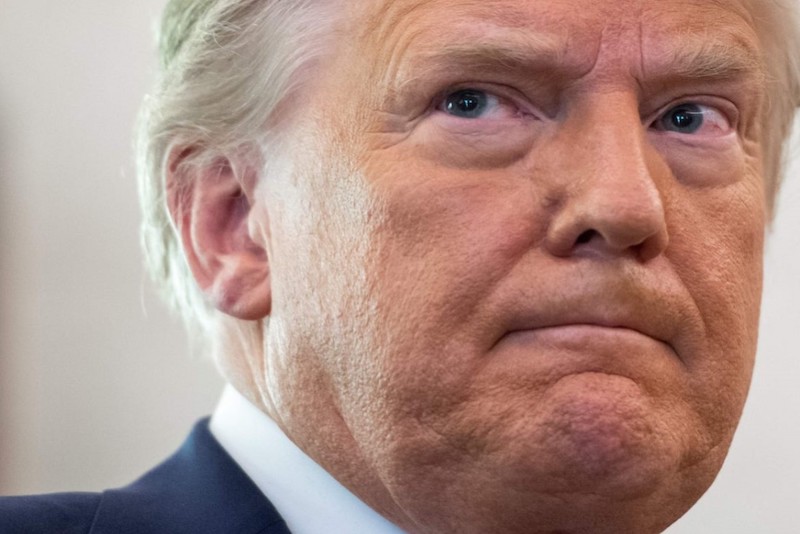 Difficult Decision
Trump was now faced with an extremely difficult decision. He had 2 options. Option 1: Admit what happened, be held responsible for the biggest terrorist attack on American soil since 9/11, and allow MBS to get thrown under the bus - clearing the way for Nayef to become king (keeping Saudi Arabia in the hands of the deep state and destroying his ability to reign in the racket wars). Or Option 2: Use the same D6 classification/coverup used for the JFK assassination to sweep everything under the rug - saving his Saudi ally, his foreign policy priorities, and his reputation with his base. He quickly chose option 2, and the intense coverup began.
Massive Coverup
FBI takes control of the investigation and mobilizes to conduct one of the biggest coverups in American history:
Many Key Witnesses Die
The witnesses that were the most damaging to the "single shooter" narrative all ended up dead: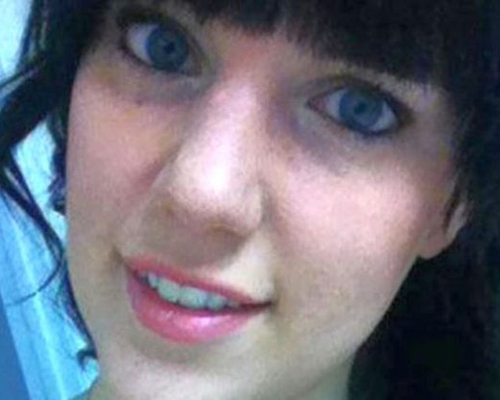 Sudden Death
Kymberley Suchomel wrote a viral post about how "multiple" gunmen fired weapons on the crowd, and was in the process of starting a Vegas Survivors group. A week after the posting, she was found dead in bed at her Apple Valley home.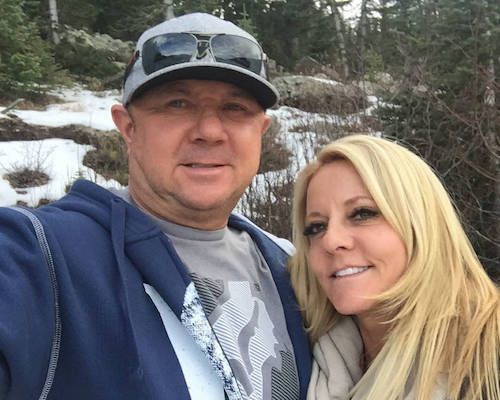 Random Shooting
Danny Contreras, a key witness coming forward with testimony about multiple shooters chasing him at the concert with guns - was found dead in an abandoned house after a woman heard him moaning and called police.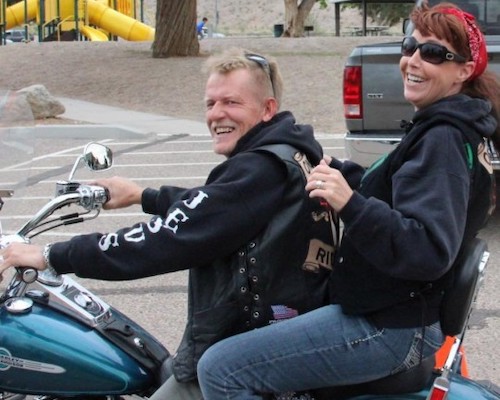 Car Explosion
Dennis and Lorraine Carver car crashed and exploded - after giving very specific testimony about there being multiple shooters at the concert. Their phones were later returned wiped clean to their daughter after the FBI took them.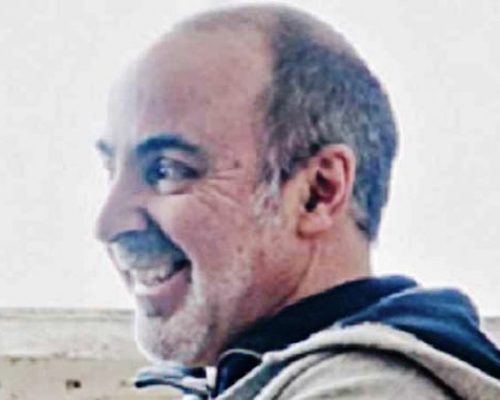 Murder-Suicide
John Beilman, a key witness describing multiple shooters at the Las Vegas shooting, for reasons that have never been explained, killed himself and his disabled daughter shortly after the FBI raided his home.
Saudi Conspirators
Members of the Saudi Royal family faced vicious retribution for the coup they attempted: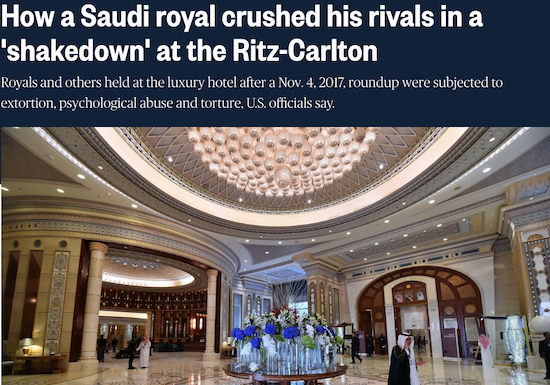 Nayef Detained In Vicious Purge
Immediately after the shooting, Prince Salman sent the intelligence services to detain hundreds of the other Saudi royals, interrogated them for weeks, and seized much of their money and assets. Nayef was later charged with treason.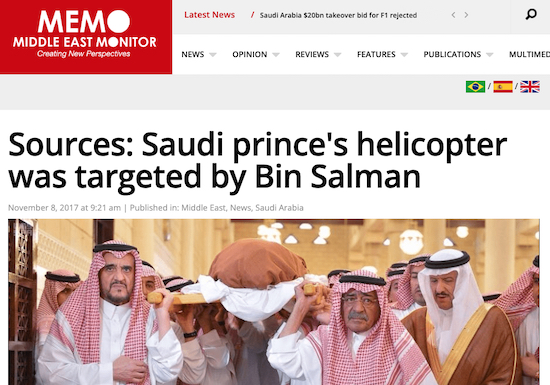 Muqrin's Son Shot Down
Days after the Vegas attack, Muqrin's son gets his helicopter shot out of the sky by the Saudi military. King Salman authorized this retribution in response to Muqrin's participation in the attempt to kill his son (Crown Prince MBS).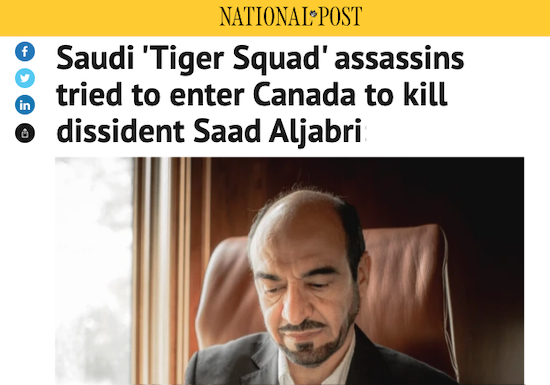 Al Jabri Targeted By Assassins
Spymaster al Jabri fled to Canada. Shortly after, members of the "tiger Squad" (same team of hitmen who kidnapped and dismembered journalist Jamaal Khashoggi) were caught trying to enter the country to kill him.
Imagine the ex-CIA director's son getting shot down by the US Military, and the FBI director getting charged with treason. That's how extreme this situation in Saudi Arabia was!
Trump Captured
The deep state got hardcore blackmail on President Trump, and it became clearer and clearer over time, that he is now controlled.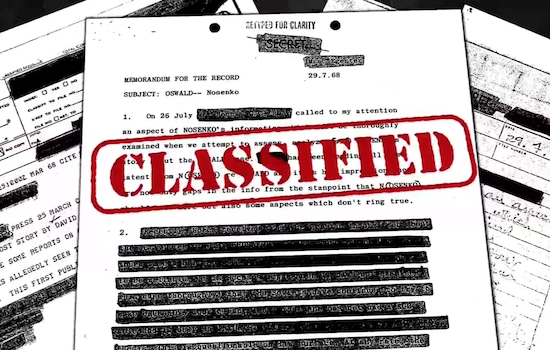 Back-Tracked On JFK Docs
After promising his supporters that he would declassify the JFK assassination documents, and publicly ordering intelligence officials to do so on Twitter - Trump mysteriously back-tracked - telling the people around him that the content of the documents was "too horrible to release."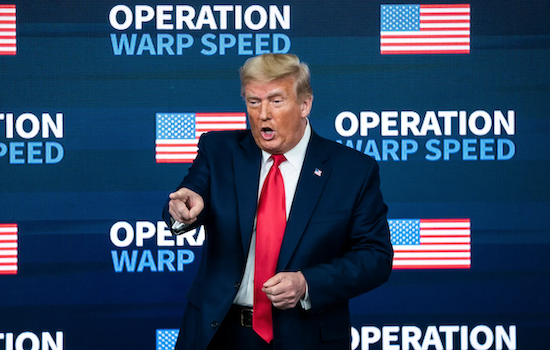 Promoted Toxic Vaccines
After fighting with Big Pharma to lower prices and allow people to buy from international markets, Trump mysteriously shifted his position, gave the vaccine companies blanket legal immunity from criminal and civil prosecution, and began aggressively promoting toxic vaccines.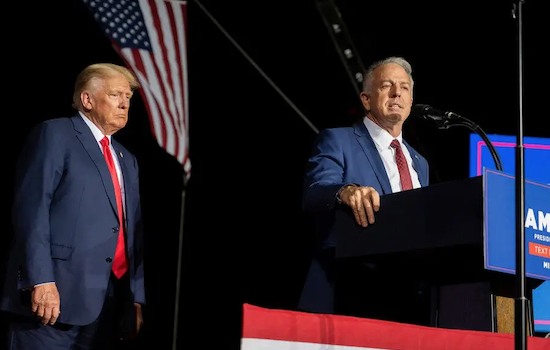 Endorsed Sheriff Lombardo
Despite there being an awesome candidate in the Republican governor primary (that everyone in the state party preferred), Trump inexplicably endorsed Lombardo, the corrupt sheriff who led the coverup. After an extremely suspicious election, Lombardo became governor in 2023.